Welcome to the 2019 Paddler's Guide, Kayak Session, Paddle World,
Sup World Mag ,All Paddleexpo Buyers Guide Upload page!
(Please read carefully the instructions below.)
UPLOAD PAGE
Remember as a PADDLE-expo exhibitor,
you can get 3 products listed for free.
This is a direct and FREE benefit from exhibiting at PADDLE-expo.

If you want to get most of your products listed
then you need to decide to advertise in the guide; see advertisers benefits here ->
(Contact us for advertising opportunities)

For product uploads and technical problems, please contact the Buyer's Guide editor Anna Bruno: buyersguide@kayaksession.com

For advertising questions, please contact
Philippe Doux – philippe@kayaksession.com

> FOR THOSE AT THE SHOW:
First 3 product: FREE (if you are exhibiting at the show!)
Full page advertisement = 8 EXTRA products (11 Total)
Half page advertisement = 4 EXTRA products (7 Total)
Quarter page = 2 EXTRA products (5 Total)

> FOR THOSE NOT AT THE SHOW:
Full page advertisement = 8 products
Half page advertisement = 4 products
Quarter page = 2 products


We offer only 3 sizes of ad for a clear lay out.




Rates are as follows:


Back Page: 2500 Euros - Full Page : 1500 Euros - Half page: 750 Euros - Quarter page: 500 Euros



(Year round Kayak Session Magazine, Paddleworld Magazine, SUP World Mag advertisers get 50% discount!)

UPLOADING GUIDELINES

You will first be asked to choose a category for each product, then a description, and then the specs for each product.
Then you'll get to the image upload phase.

Note that you can upload only one product at a time. If you have several products in your contract with us, then you will need to repeat the process for each product.
Make sure to re-name your product image as requested below (so we can find it within the thousands of products uploaded..)...

Please re-name the files according the following principle:
Company_Product.format (ie: Ford_Mustang.jpg)
Important! Boats and Boards gets two views of the product published; a top view, and a side view.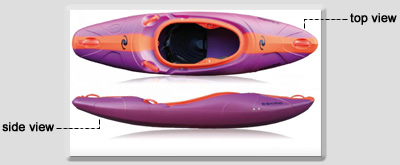 So for these two categories ONLY, two image product are requested, a top and a side view.

Boats and Boards images should be then re-named as follow:

Company_Product_top.format
Company_Product_side.format

(ie, Ford_Mustang_top.jpg)
(ie, Ford_Mustang_side.jpg)

Note: you can upload both images at once, no need to repeat the process (since it is the same product description and specs)

Your photos must be in High resolution: 300 dpi !!!
Please make sure to have your photos Clear Cut (cut around)
Accepted file: Jpg, Tiff, Psd

For Boats and Boards, upload BOTH the top and the side photos BEFORE you submitt!!!
.